At Celebration Church of the Northwest (CCN) it is our hearts desire to be a light in our community. To reach out to every generation and show them the genuine love of Jesus that is so desperately needed in the world today. May all we do be pleasing to God as we fulfill the great commission. "Go into all the world and preach (share) the GOOD NEWS!" One simple plan to love God and love people! To celebrate every day in all we do and say "It's good to be alive!"
If you are unable to make a service we invite you to watch our service or listen to our podcast. We update it weekly with messages and sermons by our ministers.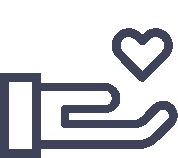 Bring all the tithes into the storehouse so there will be enough food in my Temple. If you do," says the LORD of Heaven's Armies, "I will open the windows of heaven for you. I will pour out a blessing so great you won't have enough room to take it in! Try it! Put me to the test!
know what's going on!
Subscribe to our newsletter!